Mfg : Blastroom & Paint Booth System, Shot Blasting Machines, Spares & Service.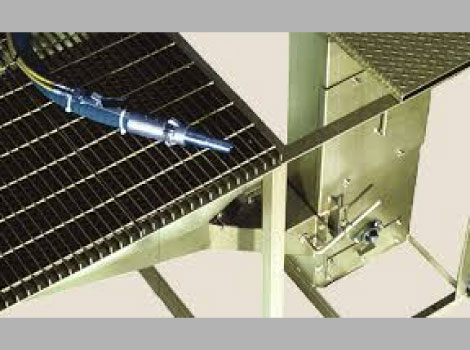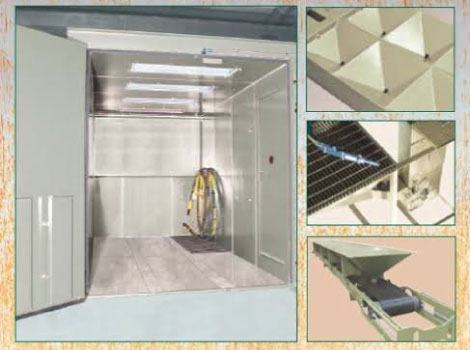 2. Rubber Lining on Blast Room Inside Walls : The inside walls of blast room and doors shall be protected against abrasion by 3 mm thick abrasive resistant hanging rubber sheets of size 1.2 M (W) x 3.0 M(L). MS fabricated strips shall be supplied with each rubber sheet to hang it on the room walls. These rubber sheets are having good resistance against abrasive media and protects the metallic enclosure of the Blast room. Rubber protection will be provided on side walls and doors by pasting Rubber sheet on the same.
3. Blast Room Flooring and Grating : Suitable hopper grating for Recess hopper is provided to facilitate transfer of used abrasive into recessed hopper. Suitable support on hopper will be provided for strength and rigidity.
Load capacity of grating : 400 kg /sq. mtrs. (The load should be U.D.L.)